Towing in Billings Montana
Check Out Our Customer Feedback!



Had to have them come to my house and tow my car to the shop to change the fuel pump. the lady on the phone was really nice, the tow truck driver was also very nice, and Don kept me posted about what was going on during the job. Whenever I need any work none on my car, this is the place I'll be calling.

Used these guys for a tow involving a tractor trailer that got stuck in some snow during a blizzard. Don, the guy I spoke with over the phone was professional, courteous and very honest and up front about billing. The time it took for the tow truck to arrive on scene was accurate and they worked efficiently. These guys will definitely be my #1 place to call the next time I might need a tow in the Billings, MT area. Keep up the good work!

About Billings Towing & Recovery
Dee Jay Bee Incorporated (Billings  Towing & Recovery) was founded by Don Blyton, a Montana native with deep roots in the community.  Born in Wilbaux and raised in Arlee, Don always dreamt of being his own boss.  In 1984, that dream became a reality when he started a company that has grown to become a successful towing & repair business that serves private, commercial, & government entities.
Over the decades, Dee Jay Bee has grown, and acquired other local companies to better serve the Billings community.  Our family of brands includes Billings Towing & Recovery, DJ's Towing, Interstate Wrecker Service, and Top Notch Towing.
Our mission is to distinguish ourselves as the premier towing service provider in the industry by effectively and efficiently satisfying customer needs and expectations during all transactions.   We look forward to serving you, and our local community!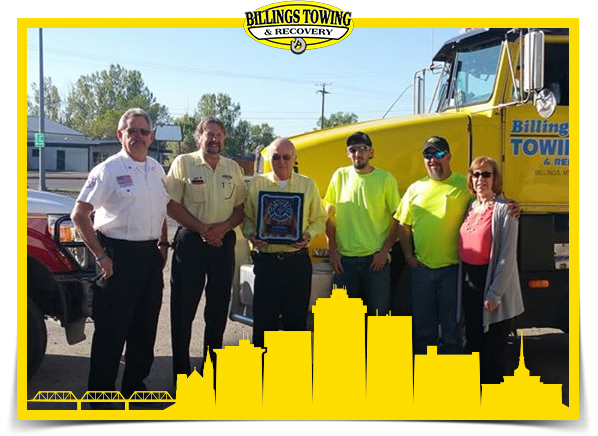 Contact Us Today for Your Towing Needs!
We Proudly Provide Towing Services to the Greater Billings Area
Serving Central Montana, Eastern Montana, & Northern Wyoming